Easy Guide To Permanently Delete Your Snapchat Account The 8 Steps To Delete Your Snapchat Account Are:
1. Navigate To The Camera Screen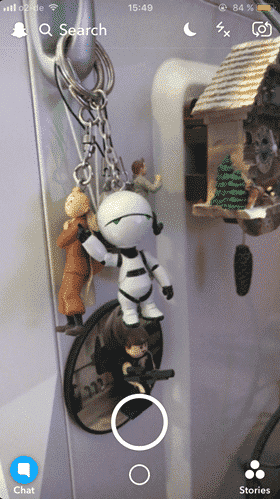 You need to be on the camera screen first before anything else can happen. When you open the Snapchat app, it starts on your camera screen by default. However, if you are on another screen (such as "Chat" or "Stories"), you can directly jump to the camera screen by tapping the big grey circle at the bottom.
2. Swipe Down On The Camera Screen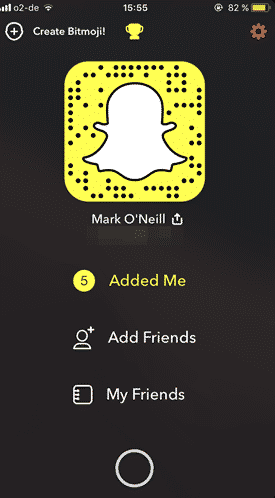 Place your finger on the middle of the screen, and swipe downwards once. This brings up options, as you can see above. Click the gear icon in the top right hand corner. On my screen, it's a red gear. But it may be different on yours.
3. Scroll Down To Find The "Support" Section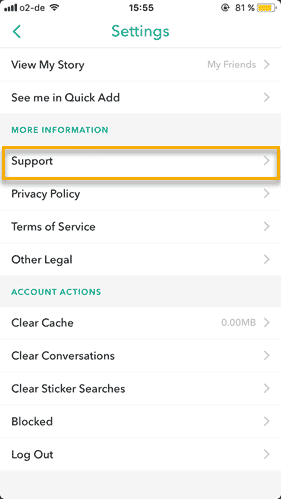 Clicking the gear icon brings up all of your account settings. Scroll down the list until you reach "MORE INFORMATION". Then tap on the "Support" option. This takes you into the help pages for all things Snapchat. As you can see, the company is really making you work to find that account deletion link.
4. Go Into "My Account & Settings"
On the next screen that appears, choose "My Account & Settings". Before you do though, admire the pretty pictures of smiling and happy ghosts.
5. Access Your "Account Information"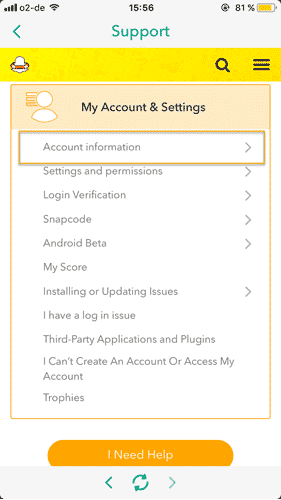 Now tap on "Account Information".
6. Can You Guess Which One Should Be Chosen Next?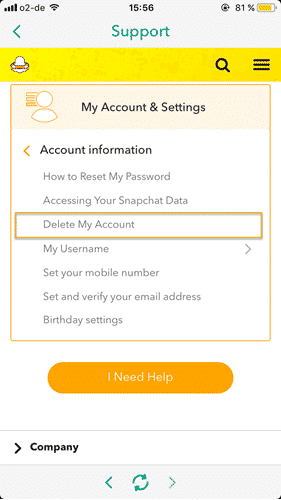 I've even highlighted it for you. Tap on that. I'll wait.
7. The "Delete My Account" Page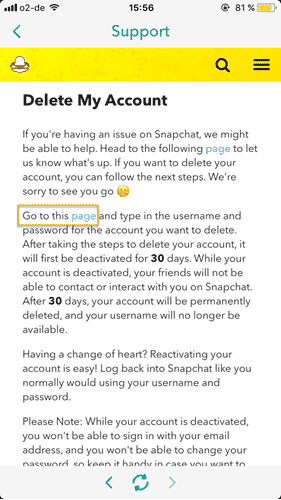 OK, after all that tapping, we are FINALLY at the page to delete your account. Read everything on the page to make sure you understand what you are doing.
As I mentioned previously, for the first 30 days, the account is merely deactivated, in case you change your mind. If you do, you can sign back in and your account will be waiting for you, contacts and all. During the 30 days deactivation period, your contacts will NOT be able to contact you through Snapchat.
However, after the 30 days are over, it's "bye bye Snapchat account" time, and there are no do-overs. You will also lose that sweeeeet username you've treasured for so long (coolhipsterchick4ever), and it will be made available to someone else.