Google Maps unfortunately has stopped working or not responding How To Fix This Issues Lets Check Out Here
There might be reason such as application related, or you have to denied google maps access to your location before,browser error for google maps not working problem.
So Have a look on the solution or trobleshooting steps to resolve google maps not working problem
Google Maps not working fix it on chrome browser
Open Google Chrome browser.
Click on the Menu icon with 3 lines at the top right corner.
Go to Settings.
Scroll down to the bottom of the page and click on 'Advanced'.
Now click on 'Content Settings' under Privacy & Security.
Scroll down to 'Location' and select the option "Ask before accessing (recommended)".
Make sure "https://www.google.com/maps" has a permission to access your physical location.
Click 'Done'.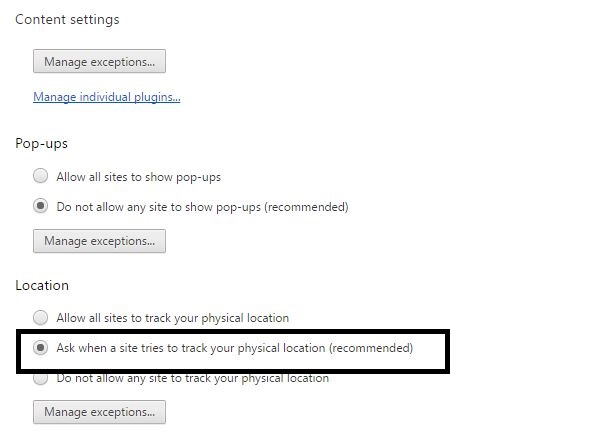 This will allow access to Chrome to track your location from all sites.
Google Maps not working issues fix on Mozilla Firefox browser
To try this, your Firefox browser should be upgraded to version 3.5 and above.
Visit the URL maps.google.com.
Click on the lock icon displayed beside the URL > go to 'More information'.

Now click on the 'Permissions' tab.
Under 'Access you Location' select 'Allow'.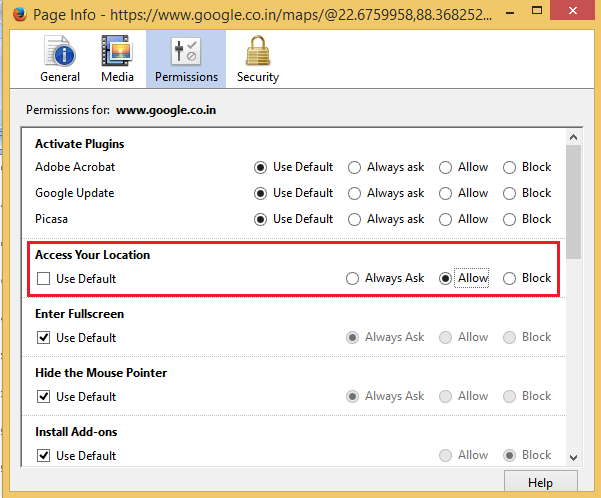 For Firefox 3.1 and below
Open Firefox browser > click on 'Tools' > Gears and Settings.
Next to the country version of Google Maps, click Remove.
Google Maps not working fix it on Safari Browser
Open Safari browser and click on Preferences at the top right corner.
Click on 'Privacy' > 'Prompt for every website for one time'.
Go to your country version in Google Maps.
Click on the 'GPS-like' icon on the bottom.
Check on the prompted option 'Remember my decision and don't ask again'.
Click on 'Allow'.
Google Maps Not Working on Android Phone Troubleshooting Steps
Reboot your phone: Restarting your phone can resolve most of the technical issues with your phone. In case, your Google Maps is not functioning then reboot your phone and it will definitely start working.
Claer application cache and data: go to your phone Settings > Applications > find Google Maps and tap on Clear data. Then try opening the app and it will probably run.
Un install and install again the app:

If the problems still persist then you can reinstall the Google Maps update on your device. Try to update Google Maps to its latest version from the Play Store because at times the older version fails to function

Factore Reset Phone or Data:If the above fixes won't work then try factory resetting your phone. Factory resetting will clear up all your phone data and files and the installed applications will be gone. So before you attempt this don't forget to keep a backup of your phone data. To do this, go to your phone Settings > Backup and reset.
Hope all these steps will resolve you trouble if still you care searching on google search for :
Google maps not working
Google maps not working on iphone, android, chrome, or in firefox
Google maps not loading chrome
Google maps not showing directions
Google maps not working on mobile data