This short step by step guide will help you learn how to change IP address in your Windows 7 system. By the way, change of ip in Windows 7 is easy. If you don't know what IP parameters to change to, please contact your network administrator.
Step by Step Instructions on How to Change the IP address set in your Windows 7

Click on "Network and Sharing Center" and the following window appears:


Click on "Change adapter settings" and several adapter card icons will be displayed .
Double click on the icon representing the adapter for which you want to change IP address:

Select Internet Protocol Version 4 for TCP/IPv4 Ip setting and click on "properties" and enter IP parameters as desired.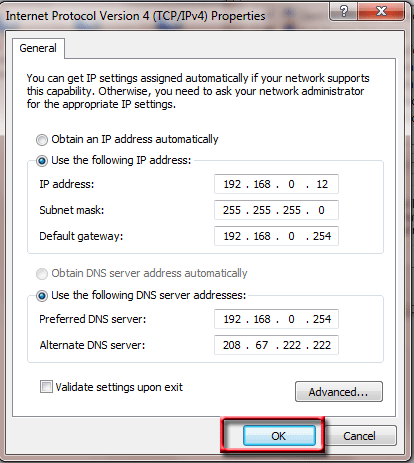 Click "OK" to save your parameters and you are done.
Related Search or FAQs: How can I change my IP address in Windows 7?,how to configure ip address in windows 7,how to change ip address on windows 7 to another country,how to change ip address in windows 7 manually